Heating Repair & Installation Company Serving Prattville, Millbrook, & Deatsville, AL
Cold weather is usually a short-lived event in our part of central Alabama. Even though it doesn't last long, the frigid air sure does make its presence known and felt. With Smith AC caring for the heating system in your home or business, you don't have to worry. We are more than capable of keeping your heating system running. And if your property has never had a heating system or needs an upgrade, our team can install a brand new system for you. Often with replacements and new installations, there are warranties given by the manufacturer in which case we will register the warranty for you so that you don't have to worry about it. Our specialties are:
-Heat Pumps (including all electric, dual fuels, and gas)
-Blowers
-Mini-Splits (for heat and cool)
-Furnace Replacement
-Energy Efficient Options
-New Installation
-Replacement
-Repairs
-Service Contracts

Trusted
Over 35 years of experience being put to work for your project.
Fair Prices
We believe in fair, upfront pricing.

Fast & Responsive
We work fast, and do it right the first time.

Satisfaction Guaranteed
We live by the motto "Treat the customer the way we would want to be treated."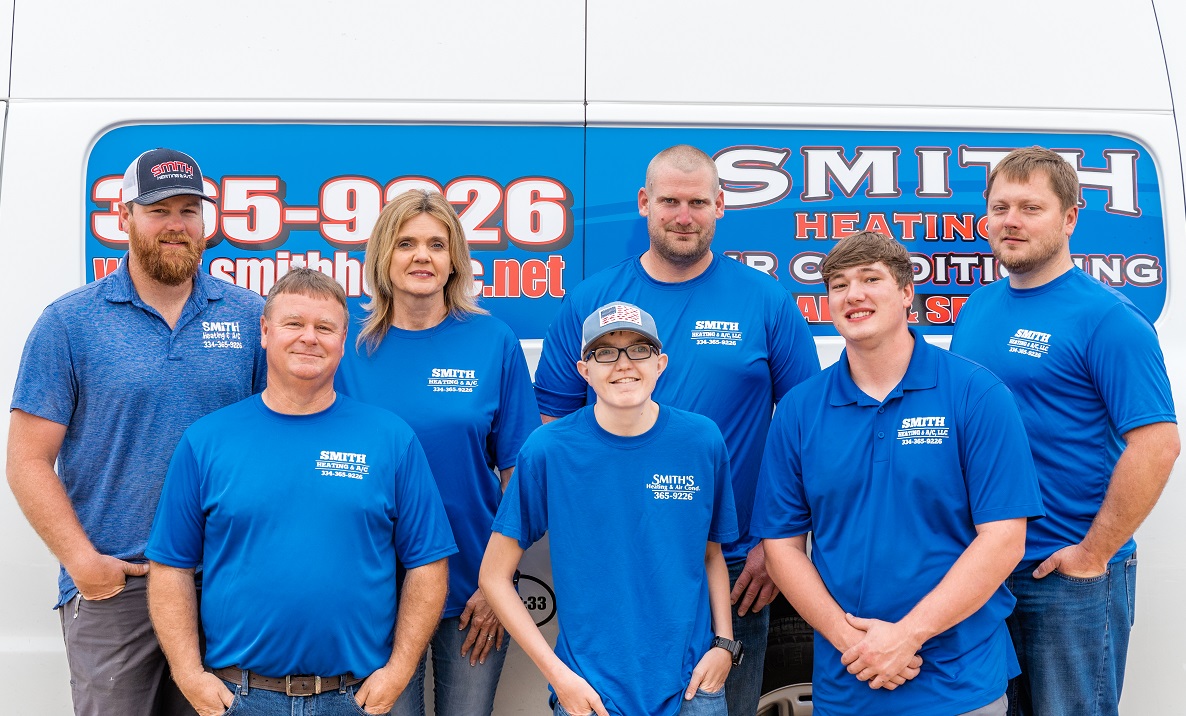 Family Owned – Locally Operated
We are truly a family owned and operated business.  We started the business in 1993 with a truck and my wife, Terri.  You will find our two sons, Joey & Tate, working day in and day out performing repairs or running new ductwork.  The other guys you see, they are family too, just not by blood.
"Great service, extremely friendly and gets the job done!"
[/db_pb_slide]
"They worked with me and was very professional and the price was good."
[/db_pb_slide]
[/db_pb_slider]
Get Started
We appreciate the opportunity to earn not only your business, but your trust.
2059 Co Rd 57, Prattville, AL 36067